By: Sally Baker
Daytona is known for many aspects, including famous races and hot spots for spring breakers. With a beautiful beach, amazing restaurants and unbeatable nightlife, Daytona truly has it all for Spring Break 2011.
Finding hotels in Daytona is the first step to start any Spring Break off right. First, is the budget. For those on a lower budget, places like Comfort Suites and Acapulco are provided. If the budget is higher, Daytona has hotels right on the beach like Tropical Winds and Bahama House. There are countless options, all of which can be found here.
Once settled into the rooms, visitors can indulge in local Daytona restaurants offering all types of cuisines such as American, Italian and of course Seafood. Tailgater's Sports Bar & Grill has become a popular spot for locals and tourists, as well as Songkran Thai Restaurant. All of the best places to eat in Daytona can be found here.
After everyone has had their taste buds satisfied, it is time to hit the town with Daytona's many nightclubs! Bonkerz Comedy Club is the perfect place to get your drink and laughs on, while Aqua Lounge lets spring breakers dance the night away. Find more nightclubs in Daytona here.
Enjoy all that Daytona has to offer and make sure to stop back to rate and review all your favorite spots. Cheers to a happy and safe Spring Break 2011!
Comments
Related Posts in Daytona Beach Spring Break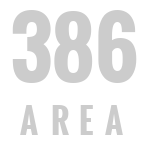 Best Spring Break Bars & Clubs in Daytona Beach | Specials, Music